Introduction 
The technological growth in the US has led to the emergence of many telecommunication service providers. This provides customers a choice of which service provider they would like to have based on their budget and preferences. Customers prefer providers who have a strong network and whose service does not suffer a downtime when they have to use their service mostly during emergencies. Both Spectrum and Cincinnati Bell are giant telecommunication companies providing the United States citizens with telecommunications services. The Cincinnati Bell headquarters is in Cincinnati, Ohio. The Spectrum headquarters is in Stamford, Connecticut, United States.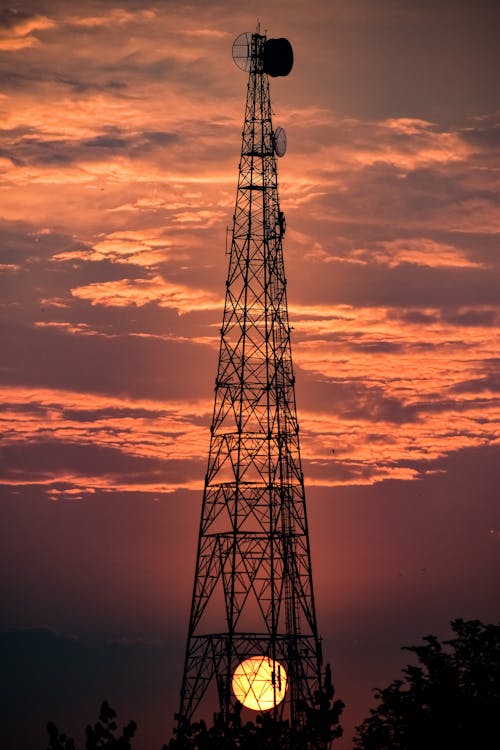 Comparisons between Cincinnati Bell and Spectrum:
The following are the main comparisons between Cincinnati Bell and Spectrum.
Both Cincinnati Bell and Spectrum are US-based telecommunication companies offering telecommunication services to citizens. Both these companies provide customers with a wide range of telecommunication services that they have to choose from depending on the reach of the company operation, pricing of the services, and quality of the services the companies offer. 
Cincinnati Bell and Spectrum both operate in the telecommunication industry in the US. They both compete for customers in the area where they both operate. This makes them perfect the services they offer to the customers to make the most preferred by the customers and also improve their customer care services.   
Both Cincinnati Bell and Spectrum offer their customers local television service and internet services. These companies compete for customers in offering these services in areas where they both serve and give customers a choice on who they would love to serve them. Competition makes the companies be updated with the latest trends in local television and internet services and adopt the most preferred trend that the company believes will better the lives of their customers.  
Contrasts 
Cincinnati Bell was founded in 1873 and has been in existence for the past 149 years while Spectrum was founded in 1993 and has been in operation for 29 years. Hence Cincinnati Bell has been in operation for more years than Spectrum.  
Cincinnati Bell is privately owned by Macquarie Group Limited a financial service group that has its headquarter in Australia while Spectrum is a public listed company with the largest shareholders being Liberty Media Corporation and Advance Publications both are American mass media companies. 
Cincinnati Bell operates only in four states in the US namely; Indiana, Kentucky, Ohio, and Hawaii despite being in operation for more than 140 years while Spectrum operates in 41 states in the US being in operation for 29 years. Spectrum has expanded its area of operation to more states in the US in the few years of operation that Cincinnati Bell has in the 149 years it has been in operation. 
Expanding or not expanding is usually a management decision that the company management comes up with during their strategy meetings.  
Cincinnati Bell offers its customers the following products 
local telephone services 
Internet Protocol Television (IPTV) 
While Spectrum offers a wide range of services as noted below;
Broadband- Data, voice, and video transmission service over a long distance at very high speeds 
Cable television- the use of a cable to send television transmissions 
Digital cable – transmission of television programs digitally
Digital telephone – A phone that uses digital transmission technology to transmit voice calls and messages
High Definition Television – Television screen offering high-quality picture and sound due to its improved specifications 
Home security – Security systems that provide security to a home e.g. door alarms and Spy cameras 
Internet – Computer systems are interconnected providing a means of communication from one computer to the other. 
Internet security – A service over the internet that provides security to the users of the internet
Voice Over IP phone – A means of delivering voice and media communications over the internet 
Cincinnati Bell operates only in the telecommunication industry in the US while spectrum operates in both telecommunication and mass media industries. The industry the company operates in is based on the company mission, vision, and strategy during the decision to register and incorporate a company. 
Cincinnati Bell has employed more than 4, 000 employees while Spectrum has more than 98, 000 employees spread across the 41 states it operates in the US 
Conclusion 
A country that has a wide range of telecommunication service providers provides customers a wide range of choices to choose from depending on the service provider that offers them the cheapest service and quality service. In the world of technology, affordability, quality, reliability, and convenience of services are what the customers mostly go for. 
As new technologies come into play each day, companies are on the lookout for emerging technologies that will have an impact on their customer numbers if competition adopts them. Companies have to decide on which technology they are willing and able to adapt to serve their customers and increase their customers' numbers.  
CINCINNATI BELL VS SPECTRUM