There a tons of moments to celebrate in life: the first birthday, graduation, or the union of two people for life. No matter what it is, you deserve to celebrate that moment as big as you want it, so luckily for you, there are stores like Party City where you can find everything you need to build the party of your dreams. This article will introduce you to three different stores where to easily buy unique party supplies, so your options can only increase!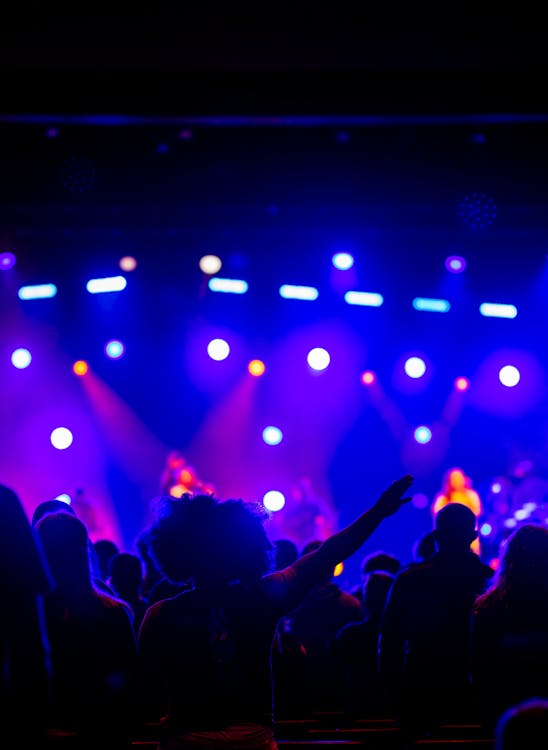 Stores like Party City are Birthday Direct, Birthday Express, and Birthday in a Box, but what makes them special and how can they compare to Party City? Let's find out in this article, where you'll also discover the special deals, shipping services, and more about these stores. 
Party City
Party City was founded in New Jersey, in 1986, as a retailer that sold party supplies. Nowadays, it is the largest supplier of party goods in North America, with more than 900 locations operating as both Party City stores and franchises like Halloween City of Factory Card & Party Outlet. 
The store's purpose is to make something extraordinary out of every event, so it sells an exhaustive line of party goods meant to fit every imaginable theme. More than multiple product categories, Party City offers several types of the same product. If we're speaking of balloons, for example, at this retailer you can get foil, latex, and number balloons, but also balloon bouquets, and for special occasions like birthdays or anniversaries. 
In case of looking for unique party ideas, Party City is also ready to provide them. Some of the most popular party ideas featured here are for Bridal Shower, Weddings, Graduations, Valentine's Day, and First Birthdays. The best thing is that shopping online at partycity.com is just as fun as shopping in-store at Party City!
Why Do People Shop At Party City?
Here are some of the reasons why Party City might be the best-known place where to buy party supplies: 
Special Deals
Party City makes it easy for customers to find new deals: by texting "FUN" to 94467, you subscribe to receiving alerts to the store's newest offers. Party City also has a whole clearance section that includes deals on every product category. Additionally, the store updates promotions and coupons regularly for both online and in-store purchases. 
Shipping Services
At Party City, you can get an order shipped straight to your door, but you can also order ahead and pick it up at the store as well as get the order delivered to your car. If you are short of time, you can request same-day delivery by ordering before 4 p.m. Balloon delivery is also available. 
Bulk Orders
Customers can always buy bulk candy, party supplies, catering supplies, and even customized goods by simply contacting bulkorders@partycity.com, where they get all the information required to proceed with their orders. You get the right assistance in less than 24 hours!
Opportunity To Be A Potential Supplier
In case you are a potential supplier, your products can be discovered by creating a free profile in rangeme.com/partycity, where Party City buyers usually look for new products. 
Store 1: Birthday Express
Birthday Express has been planning and supplying for birthday parties for almost 25 years. This site is perfect not only for getting the right materials to throw the best party but also for getting guidance from party experts. 
Birthday Express sells from invitations to party favors for several themed parties: kids' birthdays, adult birthdays, and other celebrations like New Year, Easter, Halloween, and more. Purchasing personalized goods is also possible! And, of course, costumes couldn't be missing at this amazing site. 
Special Deals
The site offers multiple discounts on all product categories. A whole section, called "Party under $1" is available at Birthday Express, which enables you to save on many products when buying in multiple quantities. 
Shipping Services
Birthday Express ships to the United States plus to Canada, New Zealand, and Australia. For national orders, when using the code "LETSPARTY" you may apply for free shipping if your order is over $49.
Bulk Orders
You can make wholesale orders at Birthday Express, but you must request the assistance of the store. Contact it at birthdayexpress.com/contact. 
Opportunity To Be A Potential Supplier
You don't have the chance to showcase your products and/or services at Birthday Express. 
Store 2: Birthday In A Box
This party online store provides more than 250 themes to choose from to create the best party. Birthday in a Box makes party planning easy by providing party kits (standard, deluxe, and ultimate kits) that include enough supplies for 8 guests each. Besides these kits, you can purchase tableware, decorations, crafts, piñatas, costumes, personalized items, and more!
Special Deals
Birthday in a Box provides the coupon code "BIRTHYAY" for extra savings on every order (items marked as "Value price" are exempt). Additionally, when you spend more than $100 on non-customized items, you get $20 in free personalization goods. 
Shipping Services
Currently, Birthday in a Box only ships to the United States, excluding Hawaii and Alaska. The starting shipping cost is $7.99 and orders may take up to 10 business days to arrive. 
Bulk Orders
Purchasing bulk orders from Birthday in a Box might be inconvenient since what makes this site extraordinary is their party kits, which provide everything you need for no more neither less than 8 people. However, you can buy more than one kit with every order. 
Opportunity To Be A Potential Supplier
Birthday in a Box neither provides the chance to showcase your products if you're a potential supplier. 
Store 3: Birthday Direct
Birthday Direct has been in the party business since 1996. Hundreds of collections are available to shop from; each one features invitations, cups, plates, decorations, party favor bags, and more. 
A unique trait about Birthday Direct is that it allows you to throw an eco-conscious party by purchasing eco-friendly decorations and supplies, made from renewable materials like bamboo and palm leaves. And don't worry, every decoration is still astonishing!
Special Deals
Birthday Direct features promo codes that you can add to your order at the checkout to save more. Currently, there are three types of coupons: SAVE5 (you save $5 on orders over $25), SAVE10 (you save $10 on orders over $50), and SAVE15 (you save 15% on orders over $75). 
Shipping Services
Birthday Express provides two shipping services: Fast, which takes 3-4 business days and costs $6; and Express, which takes 2-3 business days while costs $10. For orders over $45, the Fast Shipping service is free. 
Bulk Orders
You can buy bulk orders on select supplies like muffin baking cups and paper straws. For example, 144 eco-friendly paper straws in colors green and white, made from pistachio, costs only $9.50. 
Opportunity To Be A Potential Supplier
Potential suppliers cannot showcase their products at Birthday Direct. 
Price Comparison 
Let's see how the prices offered by these stores align or not with each other to get an idea of their overall expensiveness. Notice that only basic products are used in this price comparison because it's easier to find them in all stores featured here: 
A pack of 7" decorated paper plates (8 pieces) costs:
$2.09 at Party City.
$2.55 at Birthday Express.
$2.55 at Birthday in a Box.
$2.85 at Birthday Direct.
A decorated plastic table cover (approximately 54" x 108") costs:
$3 at Party City.
$3.19 at Birthday Express.
$4.79 at Birthday in a Box.
$6.25 at Birthday Direct.
Pack of solid color latex balloons.
$3.50 at Party City (15 units).
$0.79 at Birthday Express (6 units).
$0.79 at Birthday in a Box (6 units).
$2.85 at Birthday Direct (15 units).
Solid color medium paper bags (12 units).
$4 at Party City.
$2.39 at Birthday Express.
$2.39 at Birthday in a Box.
$2.85 at Birthday Direct.
From this comparison, we can conclude that Birthday Express and Birthday in a Box offer pretty similar prices and they are regularly lower than Birthday Direct's prices. In contrast, Party City has prices either really low or considerably high, thus, has no specific range of prices.
Conclusion 
Party City is the favorite place to visit when you're thinking of throwing a party, but it is not the only one where you can get extraordinary supplies for your party Stores like Birthday in a Box and Birthday Express offer you hundreds of themed party supplies for really low prices. Likewise, if you're planning an eco-conscious party, now you can have it by buying from Birthday Direct. Isn't it great that you have tons of options to shop from and throw the nicest-ever party?
Frequently Asked Questions 
Can I make a bulk order from Party City and have it delivered to multiple locations?
Yes, you can! You provide the addresses when contacting the store via email (special for bulk orders). 
What do I need to buy in bulk from Party City?
You just need to create a business account at www.partycity.com/register and then contact the store via email. 
Which of these stores accept PayPal?
Birthday in a Box, Birthday Express, and Birthday Direct accept PayPal. Party City doesn't accept this type of payment for in-store pickup orders. 
Is Birthday Direct the only party supplier that sells eco-friendly products?
No, Party City also features some eco-friendly products. 
Stores Like Party City-Know More