It is every individual who needs to knock off their everyday detergent. To make their brands, each detergent maker has its secret components and mixes. Plants are used to make several of these chemicals, whereas petroleum is used to make others. The cleaning power of the detergent is determined by the amount of each component and how they are mixed. Totally Awesome in Los Angeles is committed to providing the greatest, most effective items at an unbeatable price. They have been creating the best surfactant chemicals and household cleaning products like LA's Totally Awesome detergent since 1983.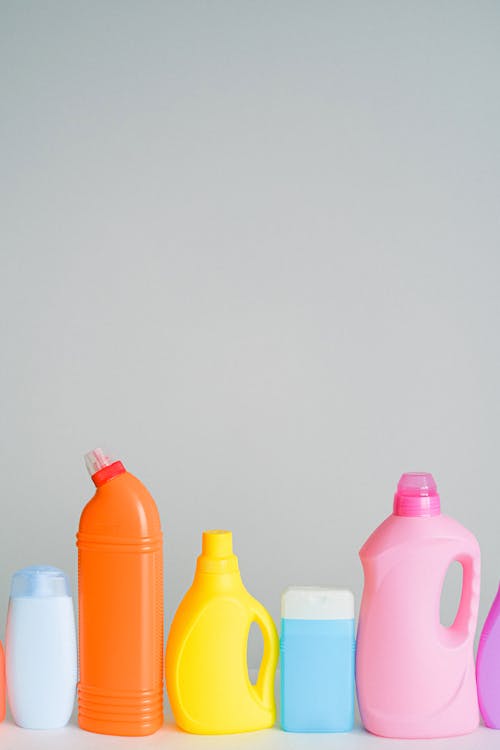 They have production and distribution sites in different counties in California. Their fully integrated manufacturing facilities enable them to oversee the entire production process from beginning to end, assuring that it is not only fantastic but awesome in LA. This article dive into more details on LA's Totally Awesome detergent.
LA's Totally Awesome detergent
LA's Totally Awesome detergent is manufactured by LA's totally awesome company which is in California. This company is committed to delivering the highest quality floral surfactant chemicals and domestic cleaning solutions at the most affordable prices. They collaborate with their customers to meet their demands and provide outstanding products and value at an affordable price. 
For how well it cleans, this detergent is an incredible bargain. It works wonders on fat and oils stains. There are different types of totally awesome detergents which include;
LA's Totally Awesome Original laundry detergent
This phosphorus-free detergent has an original scent with a new and improved formula. It has facilitated non-toxic surfactant chemistries that interact between the stain and the surface to carefully remove grease, dirt, and oil from the garment without causing it harm.
LA's Totally Awesome 2 in 1 laundry detergent with softener
This fantastic 2 in 1 washing detergent with fabric softener can clean up to 32 loads. It keeps clothes soft during washing and has a pleasant fresh scent. It is ideal for Laundromats, convenience store resale, and health care facilities. 
LA's Totally Oxygen-powered laundry detergent
LA's Totally oxygen-powered laundry detergent is a color-safe blend of chemicals that interact with water to loosen and lifts stains to get the job done right. The oxygen in the detergent helps in lifting stains. 
Way to use LA's Totally Awesome laundry detergent?
The way you use LA's Totally Awesome laundry detergent is influenced by a few factors. For starters, the number of your load influences how much you utilize. Also how you use LA's Awesome cleaner depends on how detergents are placed into a specific washing machine type. 
Here are steps on how to use LA's Totally Awesome laundry detergent;
Calculate the volume of your laundry load. If you were only washing a couple of shirts or pairs of pants, you would be washing a little load. An example is, it is a big load if your washing machine is almost full of garments.
Uncap from your Awesome washing detergent.
Fill the bottle cap halfway with the liquid detergent. Pour a small quantity if you only have a few items to wash, but if you have a huge load, fill the cap to the large load line. Fill your washing machine with LA's cleaner and begin your load.
If necessary, pour your liquid detergent into the laundry detergent chamber of your washing machine. This chamber is usually near the top of the machine and pours the detergent into it at a specific period during the cycle. Start your load after closing the compartment cover and closing the lid on your washer.
Conclusion
LA's Totally Awesome detergent made by LA's Totally Awesome Company does not simply wash your clothes, it cleans them with its unique grease and stain-busting power. Some detergents are caustic and harsh, but awesome laundry's unique surfactant chemistries operate between the stain and fabric to cautiously remove oils and grease without causing harm to clothe. It is cost-friendly to individuals. It creates high expectations, but many of its customers say it lives up to the hype. The cleaner's label promises it can remove everything from gum to blood, hair dye, and it's available at Dollar tree and genera.
Frequently asked questions
Can you use Totally Awesome detergent on colored clothes?
The answer is yes. This product is excellent for washing clothes. It's chlorine-free and won't stain your clothes. 
Can you use Totally Awesome on floors made of wood?
Concentrated laminate floors, which are synthetic products made to seem like wood, tile, or stone can be cleaned using Awesome cleaning. Awesome cleaners can revitalize your floor back to life by removing filth and grime with a product that is safe for pets, children, and the environment. 
Is Totally Awesome cleaner safe for septic systems?
It is not intended to treat septic tanks but it is safe in the sense that it will not harm them. This works well as a general cleaner and degreaser. 
Who Makes LA's Totally Awesome Detergent?-Read More