Fashion retailer Modcloth is based in the United States and specializes in women's apparel with an Indie and retro aesthetic. Eric and Susan Koger launched the company in 2002 in Pittsburg, Pennsylvania, with the help of a group of investors. Modcloth is headquartered in Los Angeles, California, and it operates both brick-and-mortar stores and an online store. The company employs a number of techniques to differentiate itself from its competitors. The organization leverages the crowd-sourcing effort to attract clients and ensure that they receive the best deals possible. ModCloth claims to be a proponent of sustainable manufacturing and has partnered with charitable organizations.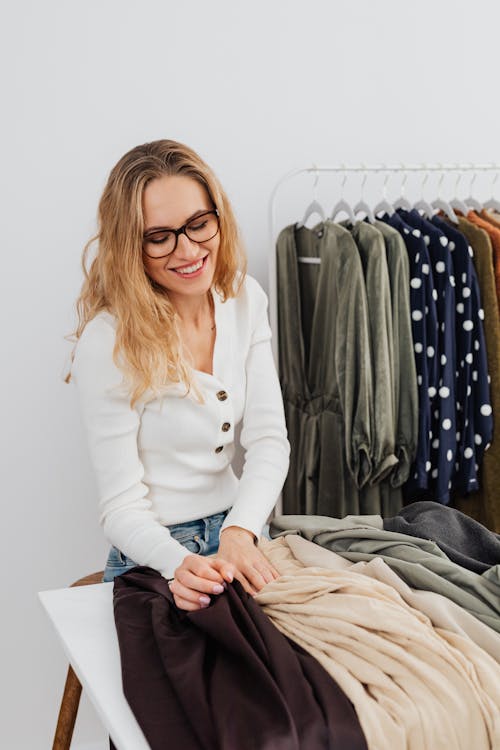 Many clothing stores compete with Modcloth in the clothing retail industry, specifically the sale of apparel for women, fashion, bags, shoes, accessories, and other related products. Such organizations include Lilly Pulitzer, Amazon, and Nordstrom, to mention a few.
The remainder of the article provides in-depth descriptions of more than a dozen stores that provide items and services that are similar to those offered by ModCloth. When looking for alternatives to ModCloth, this article may have the answers you've been looking for. Continue reading until the end!
Lilly Pulitzer
Lilly Pulitzer is a clothing brand that sells women's stuff just like ModCloth. 
The company was founded in 1959 by Lilly Pulitzer and is headquartered in King of Prussia, Pennsylvania, United States
The company has numerous stores spread across the states and an online market that stocks a variety of women's stuff, including dresses, activewear, swimwear, loungewear, bags, and accessories. 
Lilly Pulitzer offers free shipping and returns on all authentic online purchases. In addition, the company avails a variety of stuff similar to those at  ModCloth  at slightly higher prices and better qualities 
Amazon
As one of the world's largest online retailers, Amazon sells practically any commodity you can think of.
As with ModCloth stores, an infinite range of women's apparel can be found on the gleaming shelves of Amazon's brick-and-mortar stores, including Indie and Vintage-inspired pieces. 
Amazon has been in the retail industry since July 1994, when it was created and operated by Jeff Bezos.
Located in Seattle, Washington, the company's headquarters employs a massive number of people to fulfill its objectives.
The organization has experienced rapid expansion in recent years, and as of now, it has many locations located in various countries around the world. As an additional service to its customers, Amazon maintains fully operational online stores that offer commendable services as well as delivery to worldwide destinations.
In addition to promoting sustainable production and operations, Amazon is involved in other charitable endeavors.
Nordstrom 
It is an American luxury department store chain founded in 1901 by John W. Nordstrom and Carl F. Wallin. Like ModCloth, the company avails a vast variety of clothing, footwear, handbags, jewelry, cosmetics, and other related items
The company is headquartered at 1617 Sixth Avenue Seattle, Washington, United States. Nordstrom has located more than 470 stores spread across US and Canada
Apart from the numerous brick-and-mortar stores, the company operates a fully functional online marketplace in the two countries and, just like ModCloth, provides a friendly return policy 
The company stock a variety of clothing products and accessories for all gender and children, its large scale operations allows it to command a substantial  position in the supply of women's clothing as well
Asos 
Asos is a British-based online fashion and cosmetic retailer, but it has an international shipping capacity and policy that makes it almost everywhere. Asos's website sells a massive variety of clothing brands alongside their own; the company ships these items to more than 196 countries from their fulfillment centers in the United States, UK, and Europe.
The company was founded in 2000 by Nick Robertson and Andrew Regan, among other crew, and has its head offices in London, England, UK. 
ModCloth and Asos share a similarity in that they all deal with clothing, accessories, outerwear, and footwear, among other similar products. With Asos, you can get any brand of clothing with any inclination you desire, and these include Indie and Vintage
Unique Vintage
Unique vintage is a Canadian-based clothing retailer specializing primarily in women's stuff. Like ModCloth, unique vintage offers an extensive variety of iconic vinatge fashions of the past that fit into the current fashion styles seamlessly. 
The company was founded in 2000 by Kattie Echeverry with an inspiration to provide inclusive but diverse vintage-based products that instill some sense of belonging to everyone. The company thus stocks clothes and related stuff for all sizes sorted in a way that is not discriminative for the plus-sized category
The company participates in charitable programs, sustainable production and  operations, and advances for gender equality, as well as agitating for the rights of LGBTQ+
The store operates a flagship store in Burbank, Canada, and fully functional online stores
Anthropologie
Anthropologie is an American clothing retailer offering clothing, jewelry, footwear,  beauty gifts, and other accessories. 
The company was founded in 1992 by Richard Hayne and had its headquarters in Philadelphia, Pennsylvania, United States. The company has since developed and expanded and has more than 200 stores spread across Canada and United States. In addition, the company has online stores that avail all the collections and provide for deliveries
Compared to ModCloth, the company sells its stuff at a slightly higher price; some of the brands available at their stores are Urban Outfitters, Free People, BHLDN, and Terrain.
Marchesa 
Marchesa is an American clothing retailer specializing in women's wear and related items like ModCloth. The company avails a wide variety of women's dresses, wedding dresses, and handbags, among other massive objects. 
The company was founded by Georgina Chapman, Keren Craig in 2004. The company's headquarters are based in New York City, United States.
Celebrities like Jennifer Lopez, Cate Blanchett, Anne Hathaway, and Penelope Cruz rely on the company for its exclusive and unique designs.
The company continues to expand its physical presesnce and e-commerce and strives to bring trendy stuff on board.
Within these stores, one will find products similar to those at  ModCloth but at a little higher cost
Ted Baker
Ted Baker is a clothing retailer  that fits as a viable alternative to  ModCloth; the company offers a wide range of collections that includes womenswear, menswear, Global, Endurance pashion, skinwear, footwear,  Langely, and accessories, among other vast items
The company's headquarters are based in the UK but have portfolio stores in other countries, including the United States
If you are a fan of ModCloth and has at times missed  an item, try Ted Baker they can never disappoint; and  although their prices are a little higher, their products are an excellent value for money
Tara Lynn's Boutique 
It is a Canadian-based equal of ModCloth that a family solely owns. The boutique designs women's clothing based on customer orders and specifications available in all sizes. 
The company employs the service of top designers around Canada to bring out unique and highly comfortable products. Tara Lynn's Boutique offers a wide variety of swimwear, footwear, dresses, bottoms, tops, and other items. The stores and designing departments stock timeless and trendy pieces throughout the seasons. 
Lulus 
Lulus is an American-based retail clothing apparel company that offers services and products that are similar to those offered by ModCloth, as well as nearly identical price ranges. The company has a large selection of beautiful dresses, wedding dresses, footwear, accessories, and other related items to offer its customers.
Lulus operates brick-and-mortar stores as well as online marketplaces, frequently replenishing its gleaming shelves with trendy garments, carefully curated collections, shoes, and accessories.
Reformation
Reformation is a clothing brand that applies sustainable practices to avail highly desirable products such as dresses, tops, jeans, shoes, sweaters, and other accessories. Like ModCloth, the company is dedicated to creating inclusive and high-quality fashion products.
The company began its operations in the year 2009 selling vintage clothing; expanding to make products that elevate and celebrates the feminine gender 
Reformation practices sustainable production and operations, the mission of which is made possible by the company's sustainable factory in Los Angeles. The company's clothing products are timeless and long-lasting
Finally, various viable solutions for ModCloth are widely available all around the world, including the United States and Canada, as previously stated. All of these other stores provide services and stock goods that are similar in form and price to the ones offered by the first, and they are accessible both in person and online. Lilly Pulitzer, Amazon, and Nordstrom, to name a few examples of such stores, all of which have at least one thing in common with the ModCloth: they all sell women's apparel.
FAQs
ModCloth alleges to practice sustainable operations, provides inclusive and diverse products, and participates in philanthropic missions as well
ModCloth has been operating a large-scale clothing retail business since 2002 and has built strong customer relations. As of now, the company commands substantial reliability among its customers
ModCloth is owned by Go Global Retail, a private firm based in Manhattan Beach, California, United States, and focuses on investing in fashion and retail sectors. 
Stores Like ModCloth-Read More About It