Looking for the ideal present, or an engagement ring that will last forever is a complicated task. Even the most experienced jewelry shoppers care about finding the best deals, warranties, and return policies, so it is normal if you wonder which stores will buy jewelry back in case of needing it. Luckily for you, Kesslers is a great jeweler, known for caring a lot about its customers, so buying from them should be a thrilling experience. About your question, this article will answer it in brief. Sadly, Kesslers does not buy jewelry back, but the reason why might be because the store already offers an incredible trade-in policy! With it, the store guarantees that no customer needs to sell any item back.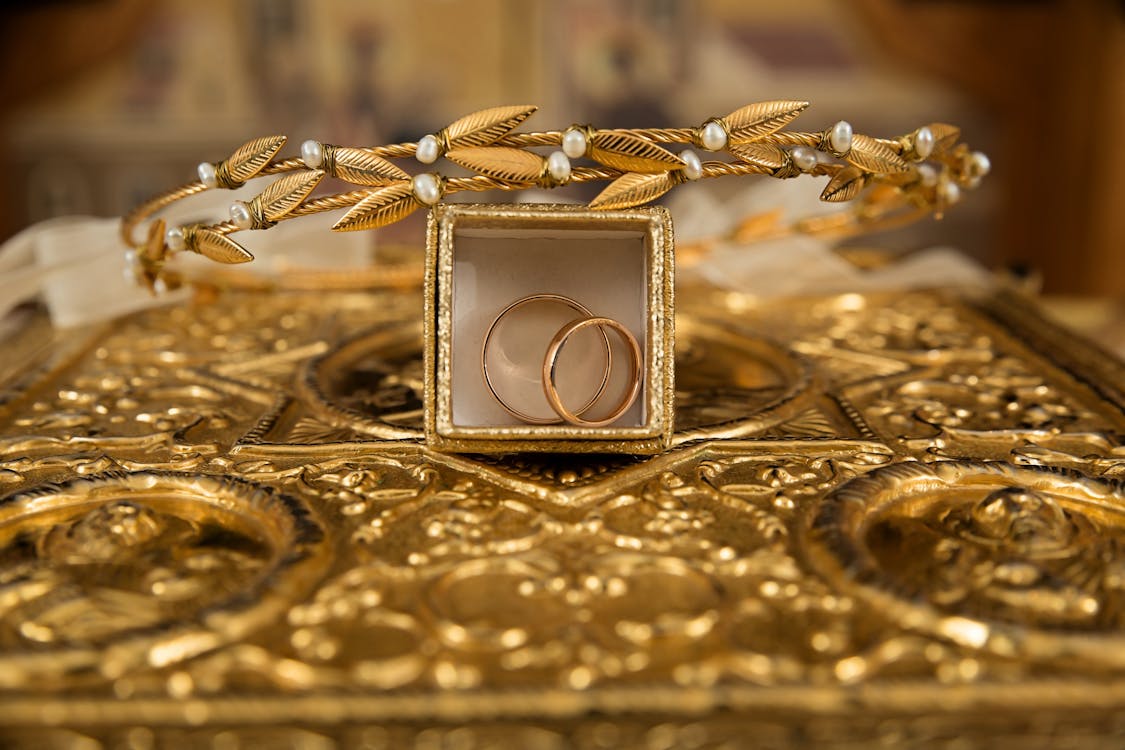 Stay tuned to find out about this unparalleled policy and other Kesslers' benefits. 
Kesslers Jewelry 
Kesslers is a jewelry store that sells online and in-store at eight locations in Michigan and Wisconsin. It is known for offering honest pricing, so customers do not need to wait for any sale period. 
Kesslers also has one of the strongest warranties in the industry, which covers even rings' center stones, and every purchased item has free maintenance for a lifetime. That's how much the store cares about its customers!
Jewelry sold at this store can be divided into engagement and wedding rings, customized rings, bracelets, earrings, necklaces, and pendants. Exclusive collections are also available, so you should check them out at kesslersdiamonds.com.
Does The Store Buy Jewelry Back?
Sadly, Kesslers does NOT buy jewelry back under any circumstance. However, the store distinguishes itself from other jewelry stores by having a more fulfilling trade-in policy that enables customers to exchange an item in part payment for another of equal or greater value. 
To learn more about this policy, keep reading!
Kesslers' Trade-In Policy
To ensure the building of mutually beneficial relationships that last forever with the customers, Kesslers created a trade-in policy that allows them to trade items for others of equal or greater price. 
Items that apply to this policy
Diamond stud earrings, loose diamonds, center stones, and diamond solitaire pendants. 
Items that do NOT apply to this policy
Any used or worn jewelry purchased from Kesslers or another jeweler. 
An example of how the trade-in policy works is this: Imagine that the traded studs have a total carat weight of 1/4, which cost $500 at Kessler's. Then, the customer can upgrade the studs for others of 1/2 total carat weight, which cost $1,127. In this scenario, the customer would pay $627, so they just need to pay the difference. That is how Kesslers' trade-in policy works!
What To Be Aware of Before Buying From Kesslers?
Since customers can not sell jewelry back to Kesslers, they must be aware of the following before deciding to shop from the store:
Kesslers' Warranty
Kesslers' warranty guarantees that the store will replace any loose or lost diamond, including the center stone. 
Return Policy
Customers have up to 30 days to return their jewelry to get a refund, which is issued in form of the original payment. Before attempting to return an item, the customer must get a Return Shipping Authorization code from the store. And upon receiving the package, Kesslers will verify if the order applies for a return to proceed. 
Insurance
At Kessler's, customers receive the best assistance and appraisal to get the insurance they need for their jewelry in case of loss or stealing. Customers can also buy insurance from the store. 
After reviewing this, soon-to-be customers should be aware of the implications that come when buying any jewelry from Kesslers. This way, they can consciously make the decision to buy or not. 
Conclusion 
Kesslers does not buy jewelry back, nevertheless, it offers multiple benefits that will guarantee that customers never need to return any item. Offering lifetime free maintenance to every item is an example of such benefits. Another one is Kesslers' trade-in policy, which allows customers to trade any diamond (even a center stone) for another of equal or greater value. An incredible warranty is also added to the deal when buying from Kesslers, so you should not wait any longer to experience it. 
Frequently Asked Questions
Is there a time limit within which I can trade an item?
Diamond studs can be traded anytime. In the case of other items, they must be traded within 30 days after the original purchase. 
Can I make an appointment to be assisted when shopping for an engagement ring? 
Yes, of course, you can! Just visit the website and Kesslers' associates will be thrilled to help. 
What is so special about Kesslers' trade-in policy?
Most jewelers will ask customers to trade items for others of at least the double price, while Kesslers enables trading for items of equal (or greater) price. This gives the customer more freedom. 
Does Kesslers Buy Back Jewelry?-Check This To Know