In this article you will see what credit bureau does wallethub use?
WalletHub is a company from the personal finance sector, launched in 2013 from Washington DC, United States of America, it claims to be a Financial social network with a personal element attached to it. It offers its consumers free tools like the financial fitness tool among an arsenal of others which make sure, that the consumer has a good credit report and is financially sound. It is supposed to be one of the first of its kind, that focuses on a social network built around personal finance motives. People can write reviews of financial companies, professionals, and products. They can curate the website with their own experiences, fees specification and help others find financial Advisors or financial products that suit that condition or need. This site also has a feature that would bring investors together and make financial communities on specific keynotes with the vast topic. Certain users can become organizers and earn wallet points. The more points they have the more reputation they earn.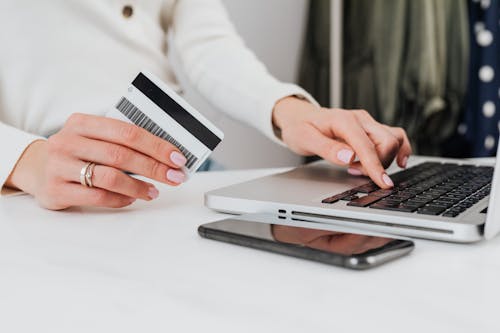 Credit bureau for WalletHub
WalletHub uses Transunion for a standard report creation on the basis of the personal information that one feeds into the application. The credit report has information about personal finances, like any and all financial loans for business or person usage, the number of credit cards owned. Account balances are also considered a vital part of the slide report. However, the most important part is the payments history of your loans. If WalletHub needs more information about your account it will ask you for the same and will not steal information about you. The service that the application provides is free for certain personal information needs to be fed into the device for it to work. This would include the details that are generally present in the credit report.
Checking your Credit Reports
You can access your credit report through www.AnnualCreditReport.com for free. It is a government-sanctioned website that is free to use and gives you tried reports from bureaus like Equifax, Experian, and TransUnion. Which are trusted credit bureaus in the private sector. These credit reports are applicable and government-sanctioned 10 can be used for loan applications as well. The verification process might take a little time but due to the low cost of getting the report, it can still be considered economical.
Steps to check your Credit Reports:
Step 1: Go to www.AnnualCreditReport.com.
Step 2: Enter your required personal information.
1. The information that is entered on this page by you should be 100% accurate otherwise you may be restricted from accessing your credit card and using it in commercial spaces.
2. The verification process might have a trick question. This question might not be for you and you can just select "none of the above" where it seems to be the correct option.
3. You can save a copy after immediately getting it. It is suggested that you do this because after closing the browser window you may not get to access it again, without entering all the personal information again
4. It is suggested that you repeat the process every four months. From each of the three credit bureaus
Alternatively, you can get your credit report by calling 1-877-322-8228 to get the credit report. You can also get it mailed by submitting a request to:
Annual Credit Report Request Service
 P.O. Box 105281
 Atlanta, GA 30348-5281
These will take slightly more than 2 weeks to be fulfilled. You can also get your credit report from a bank that denies your application for a loan. The bank will be legally bound to comply with your request.
conclusion.
The credit bureau that WalletHub uses is Transunion. You can get your own Transunion credit report through the above-discussed methods. You can also specifically prepare for the credit report by abiding by Transunion specific code of conduct. This will help you with a greater credit score and you will be able to avail of loans and financial products at a cheaper cost.
Some frequently asked questions:
Q: Why should one use WalletHub?
A: WalletHub is an application for those who would want tools and information about financial decisions and ways to save money.
the overall functionality of the application is as follows:
Search, review and compare: The application will help you compare several financial products and Advisors with real-time reviews and statistical analysis of the subject items.
Share: The application will also help you communicate with other consumers and users of the applications and will also allow you to form communities with them. The application will also give you the opportunity to become an organizer wherein you can regulate certain communities and earn wallet points, which are a measure of credibility in the community.
Custom news: The application will pick from around the web news that it deems necessary for you to read from your searching and spending habits on the app. It will also get you an expert opinion on the current spending habits that you have and will cater to your financial name in the same manner.
what credit bureau does WalletHub use?