Nowadays we look for versatility in everything we use and fuel is one of them. With growing environment-related issues, people are switching to environmentally friendly products. In recent years Propane tanks have emerged as one of the most useful eco-friendly fuels for basic home appliances like heating, grilling, powering, and camping. Kwik trip has always taken the initiative to switch to alternative fuels and let's find out whether it exchanges propane tanks or not!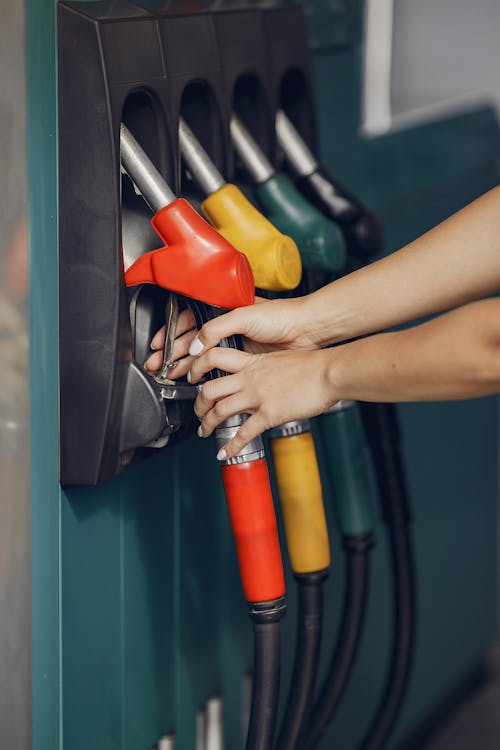 ABOUT KWIK TRIP-
What is KWIK TRIP?
It is a chained Midwest convenience store that started in Wisconsin and Minnesota in 1965. It also has branches in Lowa and Illinois with the name KWIK STAR. It is a privately retailed company founded by John Hansen. 
In simple words, we can call it a multi-store owned by the Hansen family which provides services for Gas stations, Fast-food, Car wash, and convenience stores.
History of KWIK TRIP
In 1971 La Crosse location was opened for the very first time then later headquarters were shifted there. As the growth of the store could be seen and also they had expanded the corporate offices thrice with an increase twice in the distribution center and opened 100 stores till 1986.
In 1999 Kwik trip formed its transportation subsidiary by merging grocer, fleet transportation, fresh delivery, and petroleum.
Zietlow family became the owner of Kwik trip in 2000.
Around 2016 the store expanded so much that, it had a chain of around 500 stores and that too was privately owned.
In 2020 They bought the PDQ chained and acquired Stop-N-Go.
Kwik star is now opening in Brandon and, south Dakota as announced in November 2021.
Things we can get in KWIK TRIP locations
They have a variety section of grocery items in every location at a very affordable price. They sell freshly baked bread, cheese sliced, canned food, bratwurst, chicken, ice-creams, bananas, baking potatoes, yellow onion, hot dogs, frozen foods, bottled drinks. Partnership with EatStreet made Kwik trip able to deliver hot food to home.
Stores on major highways are operating as a full-service centers for trucks. They have car washes that work automatically, provide overnight parking and even showers for trucks.
Brands associated with KWIK TRIP
Green Bay Packers
Vikings
Kitchen cravings
Nature's touch
Kwikery bakeshop
Karuba
KWIK TRIP FUEL/GAS STATION
With increasing pollution, fuel selection has become an important concern. Kwik Trip sells Bio Diesel, gasoline, CNG(Compressed natural gas), LNG(liquid Natural Gas), LPG(Liquified Propane Gas), unleaded 88, 93 octanes, gasoline.
The fuels used are very eco-friendly, They burn cleanly with no or less residue, even release less heat, which keeps the engine cool and enhances the working of the vehicle.
Around 120 trucks of gasoline and diesel are supplied in Wisconsin, Minnesota, and Lowa within every 24 hours from the refinery. 
With the initiative for providing alternative fuels, Kwik Trip has launched 32 CNG stations all around Wisconsin, Minnesota, and Lowa. Kwik Trip sells CNG for $1.79 a gallon.
Including propane in the options is one of the initiatives taken for environmentally friendly fuel.
Does Kwik Trip Exchange Propane Tanks?
The Crystal-clear answer is YES. They do exchange propane tanks at a reasonable price.
$19.99 is charged for an exchange for the propane tank. Tanks have a net weight of 15lb i.e 6.8kg. $1.699 per gallon.
Benefits of Propane Tanks
ü Propane is an Eco-Friendly fuel and very clean
ü It is cheap and affordable
ü It is easily accessible or available
ü Easy to use, store, and is much safer.
ü Powers BBQ Grille effortlessly
ü Heats water faster than electric power just in an hour.
ü Lamps and furnaces can be lightened
ü Can be used as a heater for homes during winter.
ü It's a certified green fuel.
Minnesota and Wisconsin ( Northern Mid-Western states) use propane as primary heating fuel. around 47 Million families or households use propane as a fuel for outdoor heating, cooking, heating food.
These tanks are also used in rural areas as it has a very low boiling point and can be transferred in very pressurized forms of tanks.
PROPANE TANK EXCHANGE v/s PROPANE TANK REFILL
Propane Tank Exchange:
It is a quick procedure and even exchange stations are available easily.
The new and cleaned tank can be accessed
A tank lasts for 10 years only after it starts degrading, hence exchanging is the safer option.
It would cost no maintenance
Propane Tank Refill:
It can be the cheaper option
The amount of propane received can be more
These are tough to keep,
A lot of risk with leaks present.
Exchanging can be costly but safety comes first and Kwik Trip takes care of their customers' safety. At a reasonable price, they provide exchanging of propane tanks all over its 500 stores in Midwest.
Frequently asked Questions
Can you manage fuel costs in Kwik Trip?
– Yes, with a Kwik trip business master card or extended fleet card one can manage fuel cost by lowering it in every purchase.
What is the cost of a new propane tank?
– It's $46.99 per gallon.
Where should propane tanks store?
– They can get leaked or explosive hence they should be kept in cool and shady places.
Does Kwik Trip fill exchange propane tanks?