Walmart is a retail company with low prices. With the vast growth of technology, the phone repair services at Walmart have made it easy for phone damages repaired for effective use of technology that will enhance customers satisfaction.Technology is everywhere today and everyone wants to enjoy it. Walmart has produced adequate phone repair service like phone screens and partnered with "puls" by setting up a "puls kiosk" to assist customers with phone/technology repairs.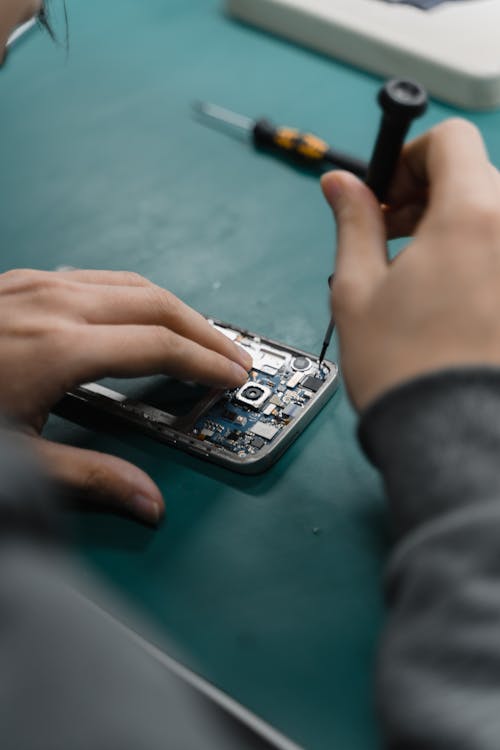 Walmart Phone Repair Services
Walmart has partnered with "PULS" to build "PULS KIOSKS" with different technicians in various Walmart stores, thereby providing customer satisfaction.
PULS KIOSKS
Puls kiosk contains technicians who provide repair services apart from phone repairs.
Most times, technicians offer appointments for any tech-related issues apart from phone repairs.TV setups etc.
In cases whereby the phone is beyond repair, Puls technicians can also pitch in alternative products to purchase.
How to use Puls kiosk
A customer meets up with the technician at the kiosk and tells them about the issues with their phone device.
Appointments are booked on the "Puls website" and if not, you can walk into the store to get your phone repaired.
One can book an appointment with the technician and drop the phone off depending on the level of damage and pick it up later.
Supported phone repair parts
Phone screens
Technicians at the kiosk can repair damaged screens for various phone brands, not just iPhones.
Camera replacement
Technicians at the kiosk can repair and replace bad cameras to look brand new.
Battery replacement
Batteries are essential for any device. Technicians at the kiosk have specialized in battery replacements for various technological devices.
Charging port
Without the charging port, one cannot charge their device. 
The technicians at the kiosk ensure to render this type of service to repair or change a device charging port to function well.
Power button
The power button is used to turn on or off a device.
The technician ensures to repair the phone with a new functioning power button.
Side buttons
These are buttons that are by the side of the phone. Side buttons are for( volumes, screenshots, etc) depending on the particular phone brand.
Technicians at the kiosk have quality spare parts to replace these side buttons with a much better one that functions effectively.
Headphone jack
This is also known as a phone connector, used to plug in headsets and earphones.
Technicians at the kiosk can provide a new and effective head jack for phones no matter the brand.
Home button
This is the button in the middle of the phone, visible on iPhones and Samsungs but other android phones have the home button touch button.
Technicians have specialized in making sure we enjoy our phones by repairing or replacing the home button for easy navigation around your phone.
Wifi/Bluetooth
These are connection settings used to connect from one device to another.
Technicians repair these phone issues to connect to other devices easily.  
Water damages
This is when a phone gets spoilt or damaged due to water spillage on the phone or the phone falling into the water.
The Cost To Repair A Phone Screen
In Walmart, the price for phone repair is determined by the model and level of phone damage.
The estimated price for phone repair is $69 to $400 depending on the phone damage. Price confirmation is stated once a technician has been assigned to your repair request.
Phone prices can be either on the Puls website or at the store.
If a phone is purchased in Walmart and covered by the Walmart return policy, one can get a refund for a cracked screen.
Conclusion
With the vast growth of technology, it isn't perfect one should expect damages and repairs. Walmart has made that easy by providing technicians at the puls kiosk in their stores to repair damaged phone screens and devices. e.g phone screens.
FAQS
Why is there a price difference between Walmart stores?
 There is no specific policy guiding the price match between Walmart stores. Every store has its manager and each manager will choose to run the store to manage their inventory.
How can I locate a Walmart store/store hours?
One can locate any Walmart store on their phone by visiting "walmart.com" and making use of the "store finder tool" which requires either your zip code or city or state.
 Can I bring service animals into the Walmart store?
Service animals are used by people with disabilities and service animals help to promote their human independence. According to Walmart, service animals are allowed in if used for the right reason listed above.
How will Walmart contact me regarding products and services, and how can I opt out of receiving these communications?
Walmart has various ways of communicating with their customer based on customer preferences. Either via mail, email or text, or phone messages.
Does Walmart Repair Phone Screens?-Explore More About It