Mystic Aquarium is a family-friendly  Marine Aquarium located in Mystic Connecticut accessible all year round. Mystic Aquarium was founded on October 6th, 1973 as a Non-Profit Organization by Kelvin Smith. A trip to the mystic aquarium can be perfect for a weekend getaway or a perfect day trip. One can explore both indoor and outdoor exhibits where you get to discover a variety of animals such as the Beluga Whales. A fun fact about the Beluga Whales in Mystic Aquarium is the only place that hosts them in New England!So our question today is,Does Mystic Aquarium Have Wheelchairs?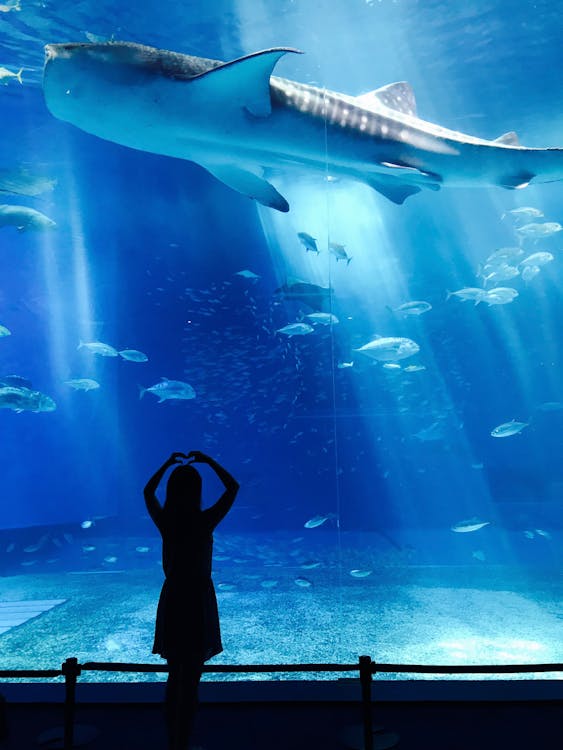 Does Mystic Aquarium Have Wheelchairs?
Yes, it does, wheelchairs are available at Mystic Aquarium free of charge for access to individuals with special needs during their visit to the aquarium. The wheelchairs are accessed on a first-come and first-served basis. This means that people using wheel chairs or other special needs can have access to the buildings comfortably due the designs of the Aquarium.
What we will be discussing further;
Ticket Requirement and Hours of Operation
Fun Things to do in Mystic Aquarium
Conclusion
Frequently Asked Questions
Ticket Requirement and Hours of Operation
The hours of operation are between 9:00 am and 5:00 pm, but the last ticket is sold at 3:00 pm. All the tickets must be bought or reserved online. The ticket will indicate your earliest arrival time at the aquarium. For timed tickets, expect an email with a pdf attachment that can be scanned on your phone. Further, the visit is expected to last for around 2 hours. However, if an individual wishes to stay longer, you are welcome to do that. Timed tickets 
All tickets are sold in timed intervals to ensure safety for both the visitors and the staff members. It also ensures close monitoring of the guests. Please note that guests must have tickets on arrival to gain entry to the Aquarium. Also, guests can only access the Aquarium at their reserved time slot.
Ticket Policy for members.
For members, tickets are free, however, you are still required to reserve a ticket online using a promo code. Members are also required to bring a membership card, a photo ID, and lastly the timed ticket. Another requirement is that every guest in your group must be reserved a ticket including children who are 2 and under. For timed tickets, expect an email with a pdf attachment that can be scanned on your phone.
Some of The Fun Things To do at Mystic Aquarium
Mystic Aquarium offers many interactive Exhibits.
The aquarium's main mission is to get people close and personal with the aquatic animals. The mystic beauty of the underwater world is super exciting and it doesn't get better than Mystic Aquarium. The exhibit has a main gallery with hundreds of tanks that have a variety of fish and sharks from all over the world.
Additionally, they have some reptiles on display for instance sea turtles and loggerhead turtles. The aquarium also offers a fascinating attraction where guests can touch the back of a real shark or watch the sharks up close at the shark lagoons. Visitors can interact with animals for instance the sea lions and enjoy a show from the sealions on learned behaviors. Kids can also have access to a discovery room where they can play and explore. For instance, they can pick up and handle a live crab.
The mystic aquarium also has another exhibit known as the Rodger Tory Peterson penguin exhibit. It is a home of 35 African Penguins that guests get to view underwater and above ground as well. The mystic aquarium has the penguin exhibition because it's a leader in the conservation efforts of the African penguin which is currently on the verge of becoming extinct during our lifetime.
Visitors can also explore The wild. The exhibit allows you to explore the rainforest and many habitats. For example a journey through the Arctic, the Amazon, American wetlands, and the Ocean. This is done through several interactive sessions with hands-on learning. 
Guests can go on a 3D  cinematic adventure in their 2 theatres that bring short films to life. The 4D theatres Have special effects from buzzing seats, Bubbles Mists, and smells.
Lastly, the mystic aquarium has an animal rescue clinic that provides care for marine animals with an injury and a home for the stranded ones. Visitors or guests are allowed to have a peek at how sea lions are brought back to health.
Conclusion
As we have discussed Mystic aquarium offers wheelchairs to people with special needs. Additionally, its buildings have been designed to be accessible to people with special needs. The mystic aquarium also has many activities and exhibitions where guests can learn from aquatic creatures to habitats in the rainforest. Therefore, get your family or friends tickets to have an amazing experience at Mystic Aquarium. Your group can even stay overnight if you like.
Frequently Asked Questions
Does Mystic Offer Educational Programs?
Absolutely. Guests can enroll in a class and explore our ocean planet up close. Please call tel:860.572.5955 for assistance on program information and reservations. The acceptable mode of payment is through visa, American Express, Mastercard, and Visa.
Are photos allowed at Mystic Aquarium?
Flash photography is allowed but video lights are not allowed. Guests have to be keen as well because certain exhibits are marked as No flash. Also, guests are not allowed to use still or motion photos of the Mystic Aquarium for commercial use. Written consent from the aquarium is required.
Can guests carry their own lunch?
Unfortunately no. Outside food is not allowed in the aquarium, however, guests can enjoy carried food at the picnic area once. Additionally, the Penguins Cafe Is available for guests interested in buying food. The menu has a variety of foods suitable for people of all age groups. The acceptable mode of payment is through visa, American Express, Mastercard, and Visa.
Does Mystic Aquarium Have Wheelchairs?-Read To Know