Just like the financial institution (banks) having its branded credit cards for withdrawal, payments of money, or any purchase; the same has been adopted by many companies and Belk is one. Belk is known for its renowned shoes, accessories, home furnishings, etc which one can have access to anywhere via any Belk store or any related store. Being an online store as well, payments or transactions may not necessarily require cash but another means (credit card). The big question lies on whether this credit card (Belk credit card) can be widely used anywhere in the world, or is there any other form of restriction on the said credit card usage.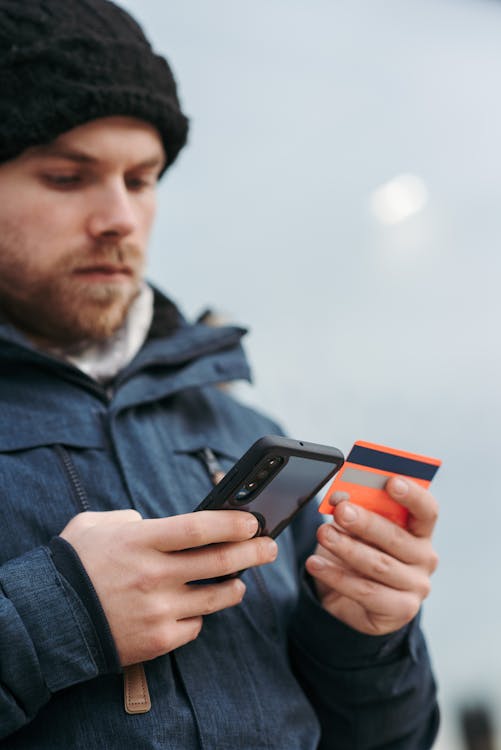 The answer for Can I Use My Belk Credit Card Anywhere? is Most times people get confused or become a bit worried about the status of their credit card, whether it is universally accepted or is there a limit at which the credit card will be regarded obsolete or tagged useless. For Belk's credit card, it comes either as a MasterCard or not demanding on the details and payment order you choose. For those with the MasterCard symbol or imprint, there is no limit as to where it will be used so far MasterCard is accepted at that place. However, if the card has no MasterCard symbol or imprint on it, then it is regarded as a store-only card and is eligible for any form of transaction peculiar to Belk stores or its related stores. 
Who is Belk?
Belk is a renowned American departmental store founded by William Henry Belk in the year 1888 in Monroe, North Carolina. Currently, Belk boasts of over 300 store locations within the United States (about 16 states to be precise) with the headquarters in Charlotte. Belk is a private retail industry that deals with different kinds of shoes, home interior furnishing, cosmetics, accessories, etc. 
Kinds of Belk Credit Cards?
Just like every other department store, Belk has three (3) kinds of credit cards they issue to their customers. Eligibility of any Belk card is dependent on how much one spends annually but on a lighter mode, Belk's credit cards provide a fairly generous reward as earlier stated when such purchase is done within the confinements of their stores. 
The three tiers of the Belk store are:
Belk Rewards Credit Card:
This is the least entry-level card for a customer who spends annually about $599 at Belk stores or outlets. Those operating with this type of credit card are entitled to the following rewards:
20% discount or off of all purchases they will make on the day of their account approval. However, for shoes and home accessories, there is a 15% off for them.
There is a 10% reward score in Belk reward dollar data
For any place MasterCard is accepted, there is a 2% back on gas and any grocery purchase.
A receipt free returns for any purchase made with the card. 
A monthly reward or bonus. 
Belk Premier Rewards Credit Card:
The Belk premier rewards credit card is issued to customers who boast the ability of spending between $600 and $1499 in a year. In addition to the benefits or rewards of the Belk rewards credit card, it has other benefits such as:
There is a birthday coupon attached
Unlike Belk's reward credit card with a 3% back in rewards, it has a 4% back in rewards for all purchases done in Belk stores or online. 
Presence of a flexible payment plan
Belk Elite Reward Credit Card:
This is the highest level of tier cards owned by Belk. It is specially kept for customers of the elite order who command spending of at least $1500 yearly in any Belk store or online. In addition to the above rewards or benefits of both the Belk reward credit card and the Belk premier reward credit card, other packages include:
A 5% back reward for purchases done in Belk stores or online via Belk.com
There is a free shipping reward in-store and at Belk
There is a 20% discount on purchases made on a selected day of your choice. This is usually termed a quarterly pick your sale day. 
Provision of access to 4 invitations peculiar to Elite savings day annually.
 Pros of Belk credit card
There is an enticing and lucrative sign-up bonus for new card owners
Availability of 20 saving events in a year
Monthly and quarterly bonus rewards for an event throughout the year
Free receipt returns
Cons of Belk Credit Card
Some better offers and rewards are restricted only to the highest tier cardholders 
Extremely high standard APR
Expiration of rewards after one year
It is a must that you will need to wait for up to three billing cycles to be eligible to receive rewards upon attaining a point balance of 1000. 
Conclusion
If you are having an interest in using your Belk credit card anywhere, especially where MasterCard is accepted, then it is advisable to go in for Belk credit cards with MasterCard imprints. Having such confers the card its eligibility for usage in any store that utilizes MasterCard. To enjoy more offers or rewards, it is cool to upgrade to the highest tier of credit cards which in turn requires you to spend more. 
Frequently Asked Questions (FAQs)
Does Belk's credit card have an annual fee?
Yes, it does. There is a purchase APR rate of 25.49% with a minimum interest charge of $1. 
Can I use my Belk MasterCard anywhere?
Yes, you can. Belk's MasterCard can be used at stores where MasterCard is accepted and as such this allows for the use of Belk's MasterCard. 
Which bank is Belk Credit Card under?
Belk's credit card is issued by Synchrony banks. The terms and conditions of Belk's rewards, and redeeming of rewards, are under the authority of Synchrony bank.
Can I Use My Belk Credit Card Anywhere?-Know More